What is ENZ E-invoicing software?
ENZ E-invoicing software is used by bookkeepers, accounting professionals, and business owners to process accounting transactions and manage accounts. ENZ is approved by Zakat, Tax and Customs authority in the list of e-invoicing software in Saudi Arabia.

Try ENZ E-invoicing


ZATCA Approved E-Invoice Solution Provider
Why is ENZ software important in business accounting?
ENZ E-invoicing system helps to manage a wide range of activities in order to capture a business's entire financial picture. Done manually, it's complex and time-consuming work. But accounting software has helped simplify these processes, giving business owners more time to focus on the administration and execution of their strategies.
Key Features in ENZ E-invoicing software
ENZ E-invoicing software is beneficial for businesses of all sizes. You can manage the entire business operations with simple and easy software to prepare quotations, invoice, delivery notes, HR reports etc.ENZ E-invoicing system works in cloud with zero-maintenance cost and could be accessed anywhere.
Sales Management
ENZ Sales module helps to create quotations, retainer invoices, invoices and receipts according to your requirements. There are multiple templates available to prepare invoices. You can manage the entire sales-cycle management in this module
Create Professional Quotations
Quotation Template 
Customer Management
Executive Management
E-invoice
Customer category tag
Sales reports
Intuitive Reporting
Product Management
Transaction History
Branch Wise Sale
Date Wise Reports
Purchase Management
ENZ purchase module helps the procurement easy. The entire lifecycle of purchase can be managed through this module with minimal technical experience. You can automate different processes according to your requirements.
Requests for Quotations
Create RFQs for your suppliers 
Send requests through email 
Get offers for multiple items
Automate the process 
Manage orders
Control future orders
Handle internal moves
Product Management
Add supplier reference 
Analyze & forecast
Inventory forecasts
Inventory Management
ENZ inventory management is a single-point console to manage your inventory. Your entire catalogue of products and services can be managed through this portal. ENZ system is having multiple barcode and stock transfer systems.
Basic Operations
Corrected posted transactions 
Delivery Orders
Inventory Adjustments 
Multiple Locations
Receipts 
Packing 
Stock Transfers
Replenishments
Minimum Stock 
Request for Quotations
Traceability
Activity Log – (picking, delivery order, quality control)
Perpetual Valuation 
Products
Product Types ( physical products,
consumables, services, digital products)
Custom fields 
Expiration Dates – Track expiration dates on products.
Multiple unit of measures 
Inventory Valuation
Costing Methods 
Valuation Methods    
Reporting
HR & Payroll
ENZ portal comes with a human resource portal to manage your employees, compensation, leaves and remuneration for business of all sizes. The employee portal has facilities to generate payslips, manage leaves and record expenses. ENZ HR and payroll is linked to accounts module thus all activities are always synced with the company
Organizational Management 
Personnel Administration 
Payroll/Wages
Travel Management
Compensation Management 
Personnel Development 
Pay slip generation
Salary advance and loan management
Leave Management
Bonus Management
Incentive Management
Date wise Reports
Accounts
ENZ E-invoice system comes with a full-fledged accounting module to run your day-to-day operations. You can create role based access and activities for team members. ENZ's report engine helps you to generate reports based on your company requirements
Accounts Receivable
Clean customer invoices (payment terms, multiple taxes, discounts, price-lists, …)
Advanced Payment terms (invoice, cash discounts, advance invoice, partial reconciliations.)
Draft invoice propositions (sales order, time sheets or delivery orders)
On-the-fly payment reconciliation 
Payment
Automated follow-ups
Aged receivable balance 
Advanced customer statements 
Account payable
Control supplier bills 
Pay bills
Deposit ticket 
Organize payment orders 
Bank & Cash
Manage cash registers 
Import Statements 
Reconciliation
Smart Reconciliation Tool 
Easy outstanding payments
Access Control Lists 
Performance Reports
Business Intelligence reports
Multiple standard reports are available – 
Profit & Loss
cash flow statements
cash reports
Executive summary and aged payable/receivables, etc. 
Export to Excel and PDF.
Legal Statements
Profit & Loss 
Cash flow statement
General ledger
Advanced Taxes Management 
Consolidated Journal Report
Amazing Features of ENZ ERP for Business Firms
ENZ E-invoicing portal comes with a wide range of benefits for new-age business. You can upgrade your system anytime without any hassles. ENZ is scalable and priced economically for small, medium and large companies.
E -Invoice Generate

Generate E-Invoice while making sales order confirmation automatically through ENZ  E -invoicing software .E -invoice is compatible with Saudi Arabia's Zatca Specification
Generate Sales Order
Generating Sales Order is an essential part of doing business, so your accounting software should make it easy for you. ENZ E-invoicing software supports email integrations, letting you to communicate online for an experience that's easier for both you and the customer
Accounts payable
Keeping track of your purchase and expenses and how much money you owe is crucial for your business. Your accounting software should offer features like purchase orders, bills, vendor credits, and expenses to make the payables side of your business operations as smooth as possible.
Inventory Valuation
Every accounting software should offer you inventory module to manage your inventory , so you can make inventory vluation and stock moves your accounting system. Some software goes beyond these basic functions to offer features like forecasted inventory and stock moves.
Receipt or payment voucher
Accounting without analyzing the numbers is fruitless. All accounting software provides receipt voucher and payment voucher to accept payment or make payment to supplier or customer. A few accounting software like ENZ E-invoicing options go further and support functionalities like re concilation on invoice autamaticaly
Product Creation and tracking
Inventory tracking is essential for goods-based businesses. From tracking stock on hand to sending notifications when you are running out of stock, to making inventory adjustments, accounting software with inventory tracking can help streamline your business operations.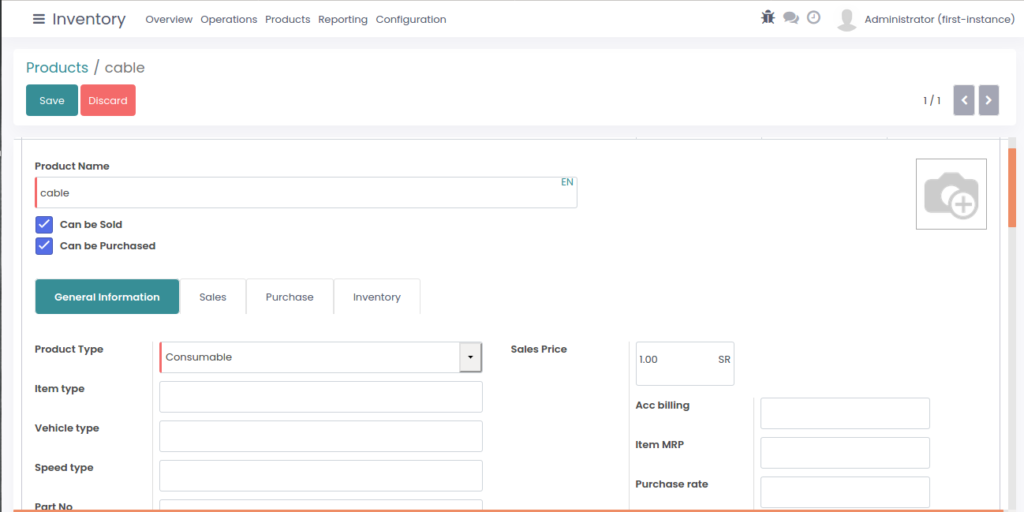 Credit Note and Refund
For trading business, need to make credit note and debit note as per customer requirement. Ideally, accounting software should let businesses track their invoices and bills, run work timers within the app, and convert hours directly into invoices. The best accounting software also offers role-based access, so business owners can analyze with invoices and bills without sacrificing the security of their data.
How to pick the right E – invoicing software for your business
When picking an E-invoicing  software for your business, you need to understand your business requirements and the features you need. Here are a few things you should look for in your accounting tool:
Free trial
Manual data entry is tedious and prone to errors. With automation, accounting software keeps manual data entry to a minimum and increases efficiency. A good accounting system requires you to enter information only once and will automatically extract your data when you need to create a transaction.
API Integration
Any one can connect to ENZ E-invoice software through API , Can communicate all transacation
through API and can generate E-invoice format approved by ZAKT.So pick a program that has an easy-to-use interface and is fulfill  with necessary features.
Multi-user access
Most accounting systems let businesses add multiple users to the account to ensure controlled access to data. Some systems allow you to add and invite users at no additional cost. The accounting software you pick should let you invite users and collaborate with ease.
Multilingual
Multilingual in accounting software jelp to login in specific language and can make transaction through slected language. Look for a program that offers features to save you time and keep manual entry at easy way
Online support
The first thing you need to decide when you pick an accounting tool is whether you want an offline accounting program or an online one. Your preference might depend on your business model and type. 
Data security
If you are opting for an online accounting solution, data security is one of the most important things to look for. Check with the provider about how and where they store their data. 
Scalable
Most businesses make the error of picking an accounting program that meets their requirements at the time. But as a business grows, business owners often find that their accounting program falls short of their needs, requiring them to migrate to another solution. Pick a system that can scale with your business.
Pricing
Your accounting software should provide you all the accounting features you need at a reasonable price. Some accounting applications charge separately for updates and support, force you to buy add-ons, or charge extra for maintenance. Pick an accounting software that has no hidden charges associated with it.
Technical support
ENZ's support team will be available around the clock to guide you with the product functionalities and resolve the issues faced by the users. We are available through chat, email and phone in all geographies. You should assume that you will need technical support at some point and look for an accounting tool that offers support through email or phone.
E-invoice software for businesses
Enzapps Finance apps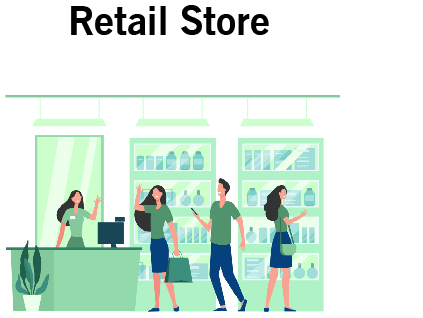 Connect with us
Features
Invoicing
Client Portal
Vendor Portal
Projects
Estimates
Expenses
Bills
Banking
Inventory
Purchase Orders
 Sales Orders
eporting
Solutions
E-invoice Software
Billing Software
manufacturing
CRM Software
ManPower Software
HR & Payroll
Retail Software
Coffee Shop
Quick Links
What are ENZE-invoice
Pricing
Customer Case Studies
Customer Videos
Integrations
Resources
Help Documentation
Developers API
FAQs